Apprenticeship Training Provider EMA Training scooped up the Small Business of the Year award at the Derbyshire Business Awards. The East Midlands Chamber event saw businesses from across Derby and Derbyshire gather to celebrate the great work that businesses and individuals are contributing to our local economy.  
Guests were welcomed by East Midlands Chamber President, Linsey Williams, in the eclectic surroundings of Reach Events on Pride Park. A total of 14 awards were presented on the evening including Apprentice of the Year and Excellence in Collaboration (sponsored by EMA Training).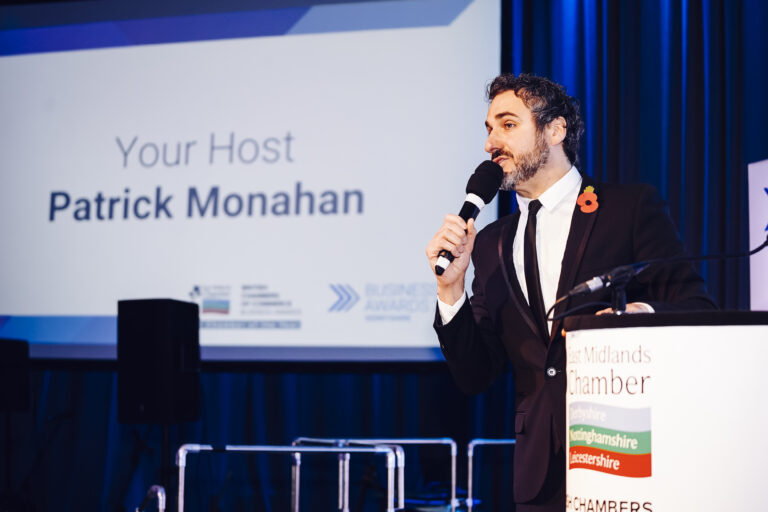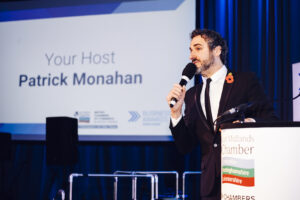 What is The Small Business of the Year Award?
The Small Business of the Year is awarded to a company that has achieved consistent growth backed by a strong financial performance. Entrants must employ less than 75 full-time members of staff and need to demonstrate the current activity to grow market share and the effect this is having on business performance.
The East Midlands Training Provider recently received a 'Good' Ofsted grading with 'Outstanding' for Personal Development, putting them in the top 8% of Training Providers in the U.K.
EMA Training faced stiff competition from finalists, Derby Museums, Future Life Wealth Management, MacMartin, and White Peak Distillery.
Category sponsors Barclays, presented the Small Business of the Year award to Tracey Mosley (Chief Executive Officer), James Stafford (Chief Operating Officer), and Matt Edwards (Sales Director) before being joined by the rest of the EMA Training team.
Chief Executive Officer, Tracey Mosley said, "I am incredibly proud of our team. We work extremely hard to support, recognize and congratulate our apprentices. Winning this award demonstrates the recognition they deserve.
A special well done to Michael Wheatley for being a finalist in the Apprentice of the Year category.
This recent award win follows on from CEO, Tracey Mosley receiving a Personal Recognition Award for 'Outstanding Contribution to Training, Development and Championing Future Enterprising Women at the Enterprising Women Awards in September. Congratulations to the winners.
To view the award winners, click here:
https://www.emc-dnl.co.uk/news/2022/11/11/katapult-derbyshire-business-of-the-year-awards/
About the awards ceremonies
The East Midlands Chamber Awards provides a platform for businesses in Derbyshire, Nottinghamshire and Leicestershire to showcase the brilliant work that is happening within the region. The East Midlands Chamber has recently been awarded the British Chamber of Commerce, UK Chamber of the Year.
For more information on the Business Awards, click here.
‍