What is World Mental Health Day?
The World Health Organisation recognises World Mental Health Day on 10 October every year.
The theme of 2022's World Mental Health Day, set by the World Federation for Mental Health, is 'Make mental health and wellbeing for all a global priority'.
For this year's World Mental Health Day, we spoke with EMA's Mental Health First Aider Julie O'Callaghan. Julie shares her own struggles with mental health and how she copes when she feels she is falling into a dark place.
‍What are your personal experiences with mental health?
I was diagnosed with General Anxiety Disorder (GAD)about 3 years ago having struggled for many years with anxiety that increased with the loss of a close friend.
What do you do to improve your mental health?
I now recognise when I'm falling towards that dark place of self-destruction and coping with anxiety daily by self-care through various types of exercise which includes yoga (I'm a qualified yoga teacher), open water swimming, Parkrun and more recently cycling. All these activities support mental, emotional and physical well-being, which at times is challenging but very self-satisfying.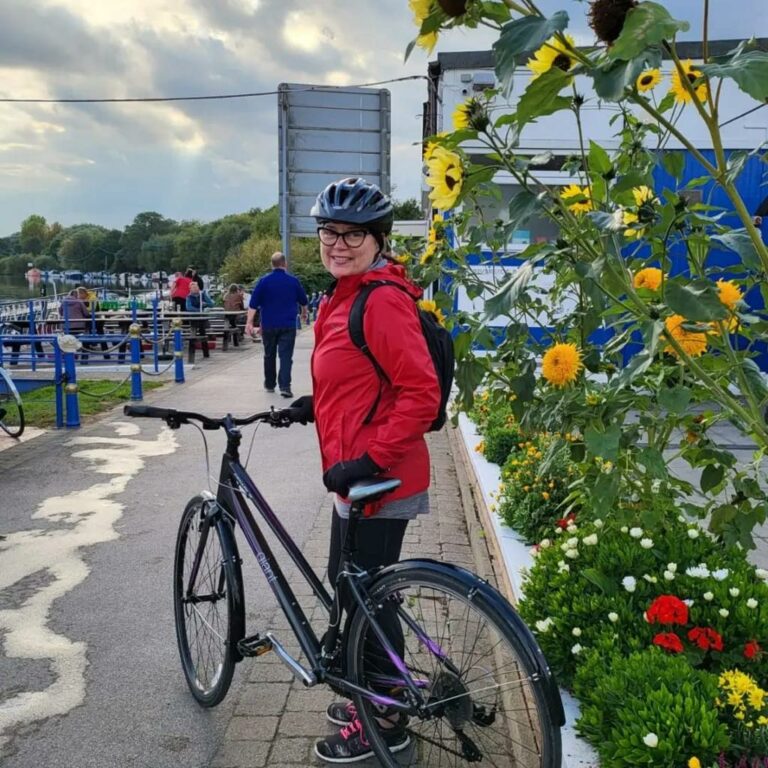 I have recently completed a charity challenge with a community called Her Spirit doing a mixture of exercises to personally achieve100k and raised £300 for Breast Cancer Research.  Ill mental health can have an impact on all aspects of life and be the root ca
use of many physical illnesses so my advice is to first take care of yourself in whatever way that means to you and everything else will all into place.
‍
How do you support others?
I qualified as a Mental Health First Aider (MHFA) about a year ago and the aim of EMA Training Ltd was to provide support to our apprentices and staff. I follow the support process of ALGEE:
A- Approach the person, assess and assist with any crisis
L- Listen and communicate non-judgementally
G- Give support and information
E- Encourage the person to get appropriate professional help
E- Encourage other supports
‍As a person with lived experiences of mental health struggles, I found becoming an MHFA (Mental Health First Aider) helps firstly myself with more of an understanding of mental health and secondary enhances the support offered to ALL our apprentices and staff when life becomes challenging there is a need for strategies to cope with everyday life when living with a long-term mental health condition such as General Anxiety Disorder (GAD).
Need support this World Mental Health Day?
If you are concerned that you are developing a mental health problem, you should seek the advice and support of your GP as a matter of priority. If you are in distress and need immediate help and are unable to see a GP, you should visit your local A&E.
https://www.mentalhealth.org.uk/explore-mental-health/get-help?utm_medium=social&utm_source=linkedin
For any additional information on this, please contact [email protected]
‍