This year at EMA Training, our IT Apprenticeships are evolving! We are thrilled to be introducing our brand-new Work Simulated Environment; an exciting development that we have implemented to further improve the learning experience of our IT Apprentices.
The digital world is consistently evolving, and our apprenticeship courses are getting the upgrade to support our apprentices in excelling within the IT sector. These exciting changes are all part of our evolution of IT, led by our IT programme lead, Will Bentley.
Having only joined EMA in the summer of 2023, Will has made a huge impact and has big plans for our IT & Digital apprenticeship courses. Will worked in top-performing schools around the country and with a passion for all things tech, he has been the ideal person to lead this project!
There's no better person to talk you through these exciting changes, so we managed to sit down with Will to delve into this 'evolution'…
So, what is the Work Simulated Environment?
"It's a network in a box!  Windows servers and clients running on virtual servers utilising VMware.  We have set up a standard on-prem Windows network.  We can guide the learners through the basic tasks on that network such as adding computers to the domain, assigning group policies, and simulating help desk tickets.  We can also get into more complex tasks such as configuring switches and routers safe in the knowledge that we are not going to impact on people hard at work on their workplace computers."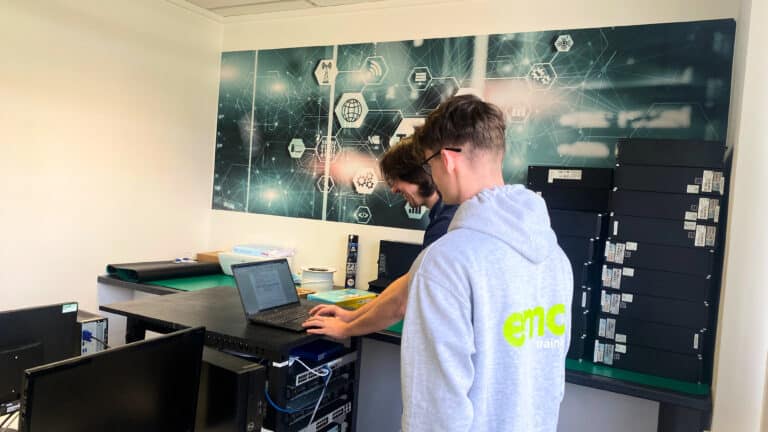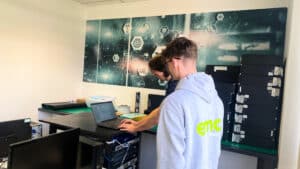 Which courses will benefit from the new environment?
All of the IT provision will benefit:
Level 4 Network Engineers will get to configure equipment and understand what certain protocols mean, e.g. spanning tree or collision detection, and what effect those protocols have on network traffic.
Level 3 Information Communication Technicians will be able to understand an on-prem Active Directory domain, while the world is moving towards cloud services it is still important to understand the on-prem software and services.
Level 3 Digital Support Technicians will benefit from simulated helpdesk tickets and guided learning allowing them to understand the interconnected nature of domains and will be familiar with the systems and services of an organisation's network, and their common faults.
Why did your team decide to create this new environment for learners?
"Hands-on learning.  Students learn better with the equipment in front of them putting their knowledge to use on physical equipment.  Simply seeing the effect of a certain tick box or unplugging a cable at the wrong time is invaluable."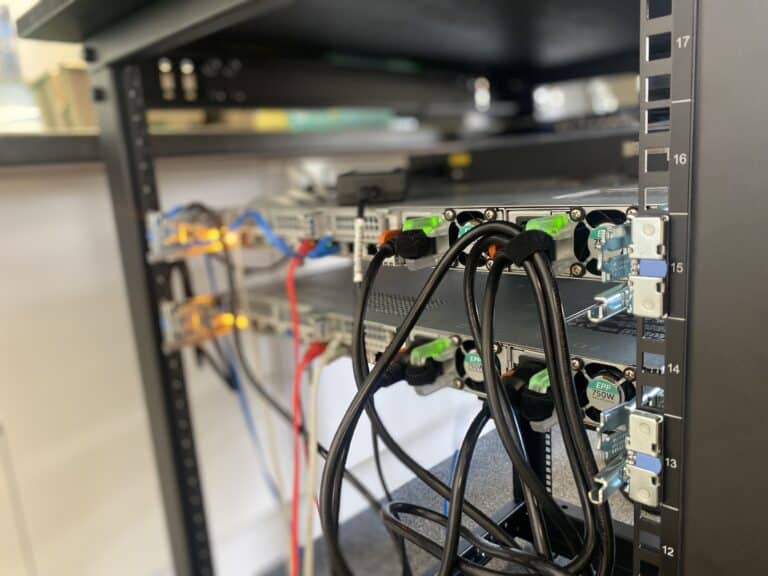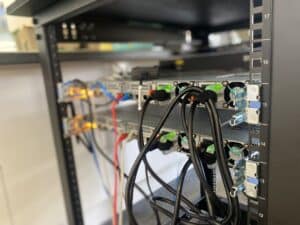 Why is it important that learners have access to this kind of equipment?
"Learners will most likely use very similar equipment to this in their workplace but cannot "play" with them because that's a production environment which needs to be running 99.9999% of the time.  Our network can fail, in fact, we prefer it that way because that's how we learn!"
Where can we learn more about this equipment?
"Come and see us!"
If you'd like to learn more, EMA will be holding an IT & Digital Careers Fair in November. At this event, you can talk to our team of experts, who will be on hand to give you all the information you will need regarding our IT & Digital Apprenticeship courses!
For all the details, follow the link here.
Further Information
Check out some of our IT & Digital case studies:
ICT Technician, Josh Mills
Digital Support Technician, Ruby Birks 
If you would like any further information regarding our apprenticeship courses, please explore our website www.ematraining/courses.co.uk
Or contact the team today at [email protected]