Having always enjoyed working with numbers, Amy was drawn toward the Payroll industry. After doing some digging, Amy found that through completing a Payroll qualification she would be able to branch out further into the finance sector, or change routes and step into HR. This is where her journey began…
Starting in a bureau as an apprentice, Amy was enrolled onto EMA's Payroll Administrator apprenticeship course, in 2020. This role was Amy's introduction to the finance industry, which led her to working with different CIS and PAYE schemes, broadening her exposure to variances in payroll.
Reflecting on her apprentice experience, Amy shared, "I gained so many technical payroll and professional skills, which are transferrable to any working and social environment. I was trained in different payroll software, pension schemes, and legislations such as GDPR which are absolutely critical to the role. Being able to learn practical skills and then learn the theory alongside it made it so much easier to remember and apply in exams. As an apprentice you are introduced to an office based working environment and the etiquette that comes with that becomes second nature, preparing you for your whole working life ahead of you. You develop an understanding for how businesses are run and your progression within that company. The bigger picture becomes clear and you feel valued as part of a team."
After a career change, and trying a role in the IT industry, Amy stepped back into Payroll, as a Manager working within a small business. Whilst this role reminded Amy of everything she enjoyed about Payroll, she still found herself looking for more…
Where is Amy now?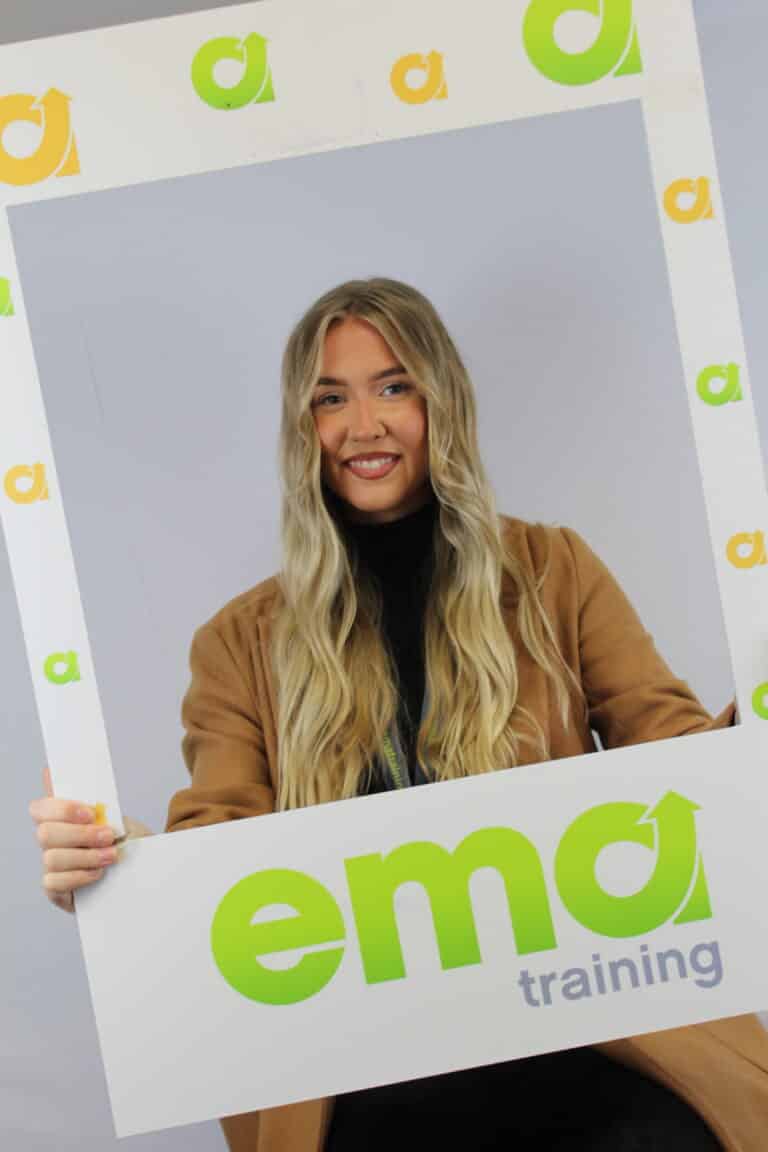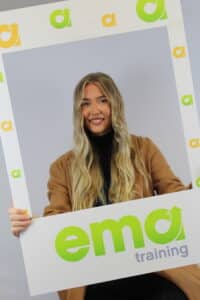 In February 2023, Amy joined the EMA Training team as a Payroll Mentor and Trainer! Amy was excited to take this next step in her career, and to use her experience and skillset to impact other people's careers.
Having now been in the role for 3 months, Amy is loving the variation of her role! Having been a Payroll apprentice, Amy explained that she can empathise with learners and better support them in their development, adding that working in the apprenticeship industry is, "busy, but exciting! I love working with people and feeling like you have made a difference to someone's life – it's very rewarding."
Loving her own apprentice experience, Amy enjoys doing what she can to replicate a great experience for her own Learners. She shared, "I would advise anyone who is interested in gaining experience alongside a qualification, to do an apprenticeship! The misconception that you can't get as far is crazy, as the progression is there in the same way that A-Levels lead on to university. Regardless of the sector, apprenticeships are so interesting and the combined work and study offer a great step into a career start."
If you would like to become a Payroll Apprentice, like Amy, make sure to get in touch with the EMA team:
Contact Us – contact EMA Training | EMA Training
For more information, click below: